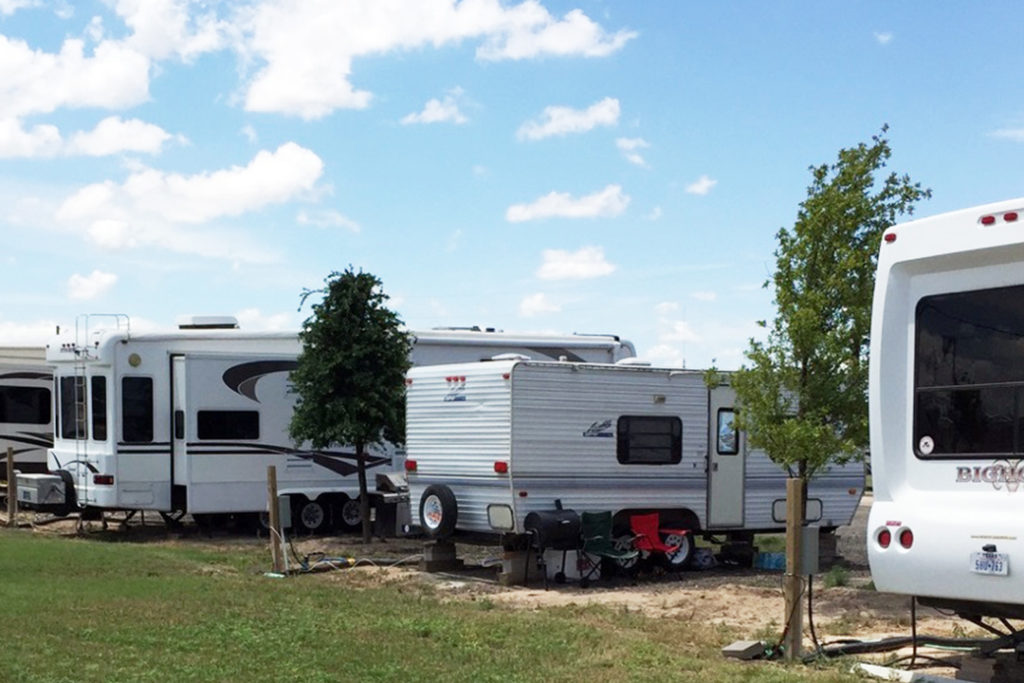 Things to Look for from an RV Park
Although the best RV Parks in Midland TX can vary significantly from one another, there are a number of things they all have in common. Thus, if what you want is to find some luxury, the items listed below are what you should look for.
Personal Preferences
Some of the first things to consider are the requirements for your motorhome. You will need a campground that has sites large enough to accommodate the size of your rig. Also, if you require a 50-amp shore power connection, keep in mind that it is not available at all parks. Although you may be able to get by on less for a night or two, do you really want to run out and reset the breaker every time it gets tripped day and night?
Good Location
Every park that deserves to be called RVer's choice is located in either a good section of town, that is safe as well as convenient to entertainment venues, or gorgeous, natural and peaceful surroundings.
Excellent Appearance
Although the theme of one resort may be different from another, each will be well manicured, clean and in good condition. You will not find broken laundry facilities or dirty bathrooms in these places because the management keeps staffers available to repair things as soon as they break and/or clean them regularly throughout the day.
Affordability
Once you have your wish list defined, look at RV park prices in Midland TX. There are numerous cheap RV parks in Midland TX but determine what you are willing to budget for the cost of the RV park. If you were planning to engage in activities primarily at the park, you may want to pay more for the extra amenities. If, however, you are planning to take several day trips to the surrounding areas, you will want to factor those into the overall cost. It may be advisable to compare the amenities of each campground in the area. Then, choose the one that offers the most for the lowest price.
Daily Rate
A daily rate is what a camper will pay to stay at a campground for one to six nights. Nearly every campground will offer daily rates, and it is their highest rate. Daily rates can range anywhere from $10 per night to over $50 per night, Weekly Rate. Some—but not all—RV parks will offer weekly rates. Weekly rates are for stays of seven nights or longer, but less than 30 days. The weekly rate often works out to less than the daily rate when divided by the number of nights stayed. Vacationers may save a bit of money by asking for a weekly rate if they plan to camp in one place for seven or more nights.
Monthly Rate. Monthly rates are for stays of 30 or more nights. This will be the least expensive rate offered, and worth exploring for those looking for Long Term RV Parks in Midland TX, like to settle into a spot and explore for longer periods of time.
Additional Expenses. When reserving an RV Park be sure to ask for any additional fees that may be added to your bill. Some campgrounds charge for dogs, extra vehicles, a per-person rate when there are more than two people, cable TV, a metered rate for electricity, etc.
Online Presence
Although it is said, "You can't judge a book by its cover," you can determine a lot about a campground from its website. In this day, having a comprehensive website is commonplace and an expected characteristic of a successful business. Not only does it provide potential clients with relevant information, it advertises—inadvertently, perhaps—the amount of attention the campground owners or managers give to the park. The line of thought is that if the park pays attention to details on their website, they are more likely to pay adequate attention to other aspects of their guests' experience.
Other Things to Consider
Beyond the vibe of the campground, it is important to make sure your recreational vehicle meets all the requirements of your chosen RV park. Call ahead to work out any sizing requirements, especially if you have an oversized trailer or motorhome. Some campgrounds only accept recreational vehicles that are less than ten years old, and restrict dog breeds like pit bulls or rottweilers. Avoid any mishaps by calling in advance to check the campground's rules and regulations, and to make sure the campground is open and has availability on the night(s) you wish to stay.
You Don't Always Have to Pay a Fortune to Stay in a Good RV Park
One of the best deals you can ever get with RV Parks Midland TX is at the Stanley RV Park. This park is absolutely gorgeous and have amenities such as
Free DVR with HD, 200+ Channels!
Free Movie Channels – HBO, Starz, Showtime Movie Channel, Cinemax, Encore, etc.
Full Hook-ups, with 30/50/20 AMP service
Free Electricity
Free individually secured cable internet (30MBs) with modem and built-in wifi
Free Laundromat (8 washers 8 dryers)
Asphalt roads and trees.
On site management
Enjoy wide open spaces and friendly faces and let Stanley RV Park in Midland be your next hookup. Reserve your space today – 432-550-7505.