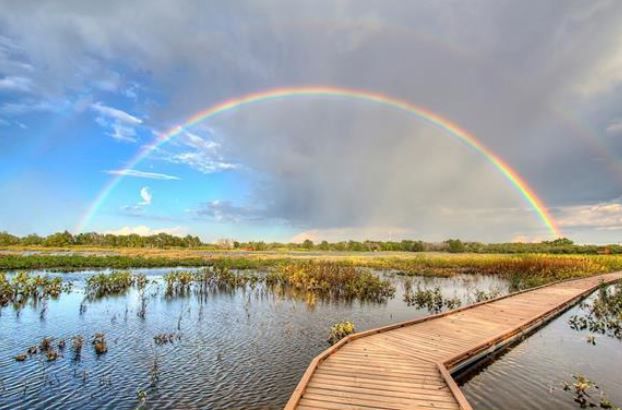 Whether you are a guest at a Midland TX RV park or just enjoy RV life, Midland, TX can be exciting in many different ways. There's a lot of open space to explore and convenient ways to meet people from different walks of life.
RV Parks help you connect more easily with nature. If you are looking for more nature adventure from Midland TX RV parks, here's a list we have compiled for you.
I-20 Wildlife Preserve
Just a mile from Stanley RV Park, the I-20 Wildlife Preserve is said to hold, "Midland Texas Best Kept Secrets". The preserve houses different animals and species from diverse environmental conditions. Texas Monthly describes it as: "The 99-acre Wildlife Preserve is centered on a 30-acre urban playa wetland and is nestled just north of Interstate 20. The site contains a 3.4-mile trail system within a 1.45 ADA=accessible trail loop.
The trail system also includes:
24ft. Hawk Observation Tower
4 Teaching Platforms
2 Butterfly Gardens
4 Feeding Stations
2105 ft. Boardwalk
7 Bird Blinds
The playa habitat provides birding and wildlife viewing opportunities both during wet and dry seasons. Along with the many avian and butterfly species, bobcats, badgers, porcupines, raccoons, rabbits, reptiles and amphibians are commonly seen."
Whether you are a resident in an RV park in Midland TX or not, the Preserve is a great adventure for you and your family—even for your friends who may be in town for a while and staying with you at Stanley RV Park. The unique wildlife experience right in the heart of the city is a must for all who are part of the Midland RV park community. The Preserve is located at 2201 S Midland Drive, Midland TX 79703— about a mile away.
For more information, visit the I-20 Wildlife Preserve website at http://i20wildlifepreserve.org
Donations to the facility can also be made through the website, and if you are interested in doing more, they also accept volunteers who want to participate in cleanups and other projects.
Midland is more than just wide-open spaces and an endless sea of natural resources, it's a beacon that stands tall as the Texas spirit. Visit these places and you'll find it's also flowing with endless adventures.
Inside the Petroleum Museum, you'll find amazing interactive displays about the history of oil in the Permian Basin — you'll even see the Chaparral Race Car, which forever changed both the racing and auto industries. Outside is the largest collection of drilling rigs in the world.
Kelly D Kennedy Fine Art has assembled a permanent collection that includes over 100 original works of art. Its current collection incorporates early Texas, early Southwest (Taos founders, Smoketree School, Transcendental Art Movement), Abstract Expressionists, Russian Impressionists, and American Regionalists. Visiting the gallery, you will see original oils, pastels, watercolors, etchings, and more.
At Heroes Meals, you're guaranteed a meal you won't find anywhere else in Midland — or West Texas for that matter. Homemade Iraqi food is served up with hand-mixed teas, making for one flavorful meal. If you're not sure where to start, I suggest the combo shawarma and Jamaican tea with fresh pineapple and ginger.
After a long day, grab a cold one at this greenhouse-turned-beer garden. When hunger strikes, you can get some grub at the food trailer onsite. A ground brisket burger and homemade jalapeno poppers with "angry mayo" are the way to go.
Be our guest at Stanley RV Park in Midland, TX and you'll enjoy not only superior amenities but also other benefits. Sure, there's a lot of open space to explore and convenient ways to be acquainted with all kinds of people—from long-time residents of Stanley RV Park to traveling tourists who are camping out for a night or two at a nearby RV park. Come stay with us and discover Midland Texas best-kept secrets.