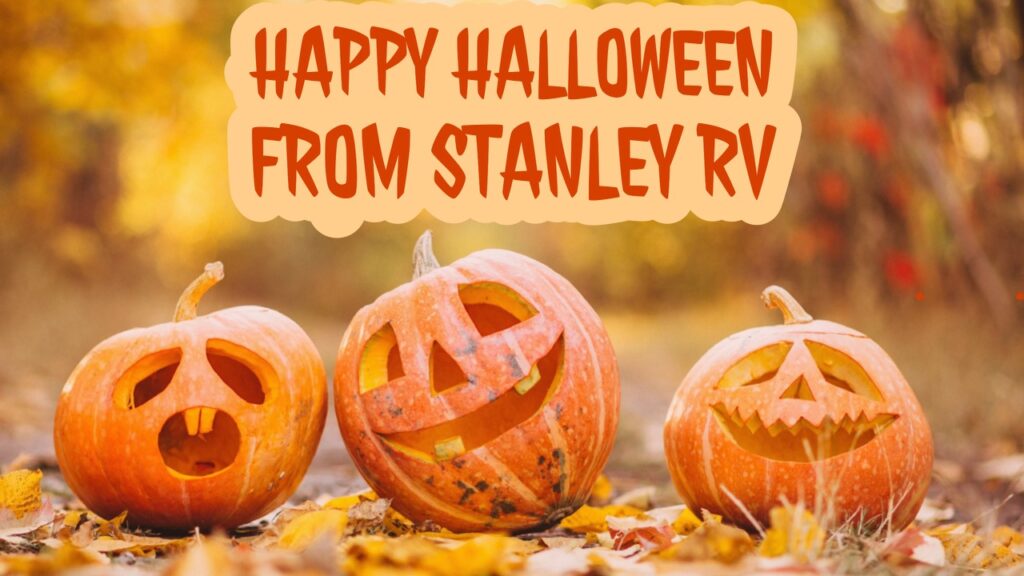 Halloween is one of our favorite times of the year! There's plenty of candy and creative costumes to go around, and the City of Midland TX always hosts fun activities for locals and visitors. Long-term residents and guests of Stanley RV Park are probably familiar with the popular Halloween haunts in Midland this season, but here are a few highlights each day Ijust in case you need them.
October 28th – Halloween Fest
Midland Parks and Recreation is hosting its annual 'Halloween Fest'. It is tonight, Thursday, October 28, from 6:00 p.m. to 8:00 p.m. at the MLK Community Center.
October 29th – Trunk or Treat @ Keller Williams
Keller Williams Realty is hosting a 'Trunk or Treat' event on Friday, October 29. The event starts at 6:00 p.m. to 8:00 p.m. at 4920 N Midkiff, Midland, Texas
October 30th – Drive-in Movie
This one is sure to be fun!!! The Midland County Sheriff's Office hosts their 2nd Annual Halloween Drive-In Movie Bash. The fun is scheduled for Saturday, October 30th. Doors open at 5:00 p.m. Following this, movies will begin at 7:25 p.m. at the Big Sky Drive-In. For up-to-date information about movies and events see their Facebook page here. 
October 31st – Too Many Trunk or Treats to List
Numerous local churches are hosting free events on Sunday for the community. There are even drive-thru tricks or treats for those with COVID concerns. Just remember, with all that candy, be sure to pick up some toothbrushes for the kids.
We are so grateful to all of you who are guests with us here at Stanley RV in Midland, Texas. We look forward to the upcoming holiday season and the many memories we will make.
If you are looking for an RV Park in Midland that makes your stay simple and enjoyable, we hope you will stop by Stanley RV. Come for a weekend or the month and enjoy all that Midland, Texas has to offer! Call or text to start your reservation